"this is the way the world ends, not with a bang but with a whimper"

The Hollow Men by T.S. Eliot
It's exactly 15 days into January 2021 already, and I'm still feeling those 2020 blues. All we did last year was just sit inside and try to maintain calm before our heads start to explode. Last year was just one heck of a ride. And, I am grateful to survive that catastrophe. Phew. 
Wasn't 2020 supposed to be 'Our Year'. I remember this because I was the one yelling- "My Year Finally". Lord, what a disappointment. Hence, I made no resolutions, no expectations, just keeping it lowkey. Because, believe me, the moment universe gets to know your plans, they're gonna get ruined. So shhh.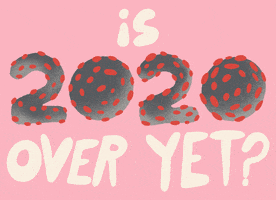 Although I'm not the typical 'look back and learn', but the year 2020 has given us some serious shit to consider. So, why not review the year and get some momentum going as we all start 2021 because in my head it's still 2020. So, for the one last time, let's roll 2020 and get it out of our system completely.
2020 in Review
There is just so much to consider from the year 2020. It took a lot from us, in terms of everything and where do I really begin while complaining. However, I'm sure you're all gonna agree with me on this, we really started to appreciate the small things in life. I really did. 
To starting the year with headstrong goals and accomplishments to figuring out life with a stable trajectory, I have endured 2020 journey with not just regrets, but with some powerful life lessons. I'm sure we all learned something different, but here are some of the common and relatable lessons from 2020.
Health is definitely wealth
2020 the year got itself associated with Covid-19 and buoy was that one bumpy ride. A ride that made us all rethink and re-evaluate the way we treat ourselves and made us question everything about our immune system. From drinking that "kada" to keeping the diet healthy, we all learned the importance of a good immune system.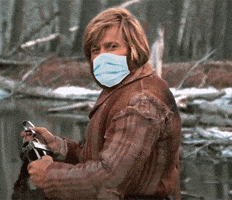 Health and selfcare go hand in hand
Treating yourself with yoga lessons or cardio session wasn't enough, we do require more than that. And, that is self-care. I personally felt, 2020 was a blessing in disguise, where we are made to sit and think about life with some serious conviction. To keep the mental tiredness of long office hours and toxic environment of people at bay self-care is "THE NEW SURVIVAL".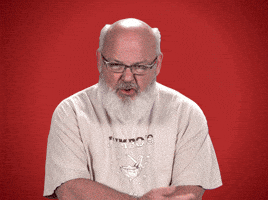 My worth is not equal to productivity
One major issue during quarantine was the new working environment aka 'Work from Home'. On one hand, where the people were getting laid off because of a sudden pause, hit by Covid-19. On the other, some put themselves on an edge where they were working day and night just to keep their jobs. But, one must understand that their productivity doesn't reflect their worth in no means whatsoever.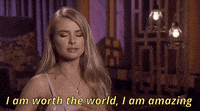 Glee with Gratitude
There are times when I personally have questioned society for its various enduring patterns and roles. Basically, the whole idea of its construction. But, we don't realize while always complaining about it, that it also comes with a helpful hand or two in desperate times like these. The functionality of this society isn't just waving criticism back and forth but also lending one hand, in need. I'm thankful for a society where people stood up for others in the name of humanity. Many donated for the needy, while some fed and others managed to do their part for humanity exceptionally.
It's the little joys that constructs life
I cannot emphasis the fact on how much a single text or a video call from our loved one can have a huge impact on our heart, mind and soul. These little joys of expressing love, concern and reminding again and again that everything is going to be all right, we're in this together.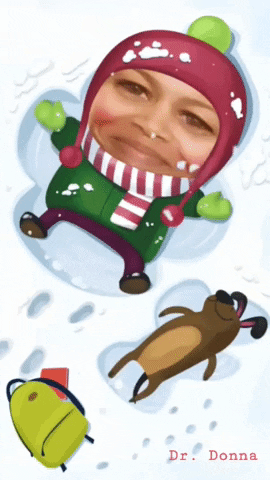 Technology being the best Bridge
Being quarantined under lockdown got everybody on their nerves at one point or the other. I truly owe it to technology for filling the gaps in all our lives. Be it zoom calls, online gaming or watching moving together via OTT platforms, indeed helped us to keep our nerves calm.
House chores are not just for women
In a country like India where we expect women to be master of household chores, the feminism in me was truly happy to see men helping with house chores. Staying at home realised many others too, about how much effort goes into maintaining the house. It's not a childsplay. Appreciate the housemakers.
The mantra of Carpe diem
FYI it doesn't mean YOLO. This Latin phrase translates to "Pluck the day". This is one notion that we all can relate to. With so many losses, I am sure we all thought to ourselves, enjoy life, while one can. It's the perfect message for our times. And, I guess so people did- we got to see so many weddings too. It's like the whole world was just waiting to get married and also affordability because only 5 people to begin with and now only 50 guests.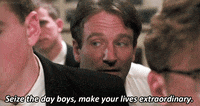 New day calls for New Learnings
From belly dance to learning a new language, taking yoga classes and mastering that perfect winged liner, everyone did use their time well. I don't know what you learnt the previous year. But, I'm very sure that many definitely learnt cooking and baking. I swear, my Instagram was flooded with homemade new recipes and a variety of cakes. And, OH, if you aren't connected with me on Insta, catch me @the0ffbeat_kaushal.
In the end, its all Family & Friends
Talking about some priceless possessions, I am lucky to have a blessed family and amazing friends in my life. Needless to say, I love them and cherish every moment spent with them. We don't really have to say the words to convey how much we love each other, actions speak louder than words. My friends are just my extended family for whom I can do anything and everything. If you're reading this, I love you my amigos, each one of you have a special place in my heart. (P.S. of course you're reading- I am making you do this).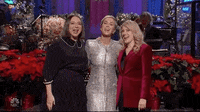 Now that's this is out of my system, I think I can move forward. Well, I hope. You know when ex disrupts your life, it's hard to move on. The year 2020 is one such ex, hard to forget and move on. Although, with a relationship like this, one should always take up the hard life lessons that make us stronger and pray and hope for a better one. This is what I am carrying with myself to 2021. I hope you're too. And, let's begin with New Chapters of our lives.
Oh, BTW Happy New Year!